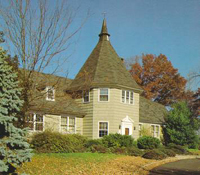 We have moved!
Our new address is: 
575 Route 28, Suite 110
Raritan, NJ 08869

The Reynolds Group Inc., founded in 1992, is a consulting civil engineering firm specializing in land development for both the private and public sector.  As consultants, it is our responsibility to provide clients with a sound and practical approach to their development needs.  A complete and comprehensive understanding of the development process enables us to achieve design solutions that are structured by the client's goals, sensitive to the community and environment and compliant with the many governmental requirements.  The basis and foundation of our business is to provide quality, timely service insuring our client's satisfaction.
The Reynolds Group Inc. maintains a multi-disciplined staff capable of handling all aspects of site development.  Our staff of licensed professionals and design technicians offer experience realized by many years of practical applications to a variety of projects including commercial, residential, institutional and state, county and local governments.
575 Route 28, Suite 110
Raritan, NJ 08869
908-722-1500